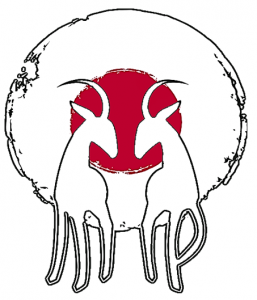 Dear Japanologists
We would like to invite you to participate in the tenth edition of the Students' International Japanese Studies Workshop Niesulice 2018, organized by Students Circle "Japonica Creativa" and students of the Department of Japanology at Adam Mickiewicz University in Poznań.
The purpose of the workshop is to broaden the knowledge of Japanese language, culture and society, as well as to deepen the cooperation between academic institutions active in the field of Japanese Studies.
The workshops will take place on 10th – 14th May 2018 at two locations: at Collegium Minus at Adam Mickiewicz University in Poznań (10th May opening ceremony until early afternoon) and in Niesulice (10th evening arriving, until 14th) – a small town located 12 km from Świebodzin in the beautiful surroundings of lakes and forests.
The cost of participation is 400 PLN / 100 EUR per person. It includes accommodation inclusive of three meals at "KORMORAN" Resort in Niesulice as well as a bus fare Poznań-Niesulice-Poznań / Świebodzin.
The workshop will be divided into three major parts: plenary sessions, interactive seminars on Japanese literature, linguistics, history and culture, and Japanese language classes. We will provide you with further details as soon as the schedule is confirmed.
All meetings, lectures etc. during the workshop will be held in English or Japanese language.
Following our tradition, we plan to organize a special session with lectures held by students. We kindly ask those who wish to present their research to send a title and an abstract by 14th February. Please note that due to schedule constraints we can accommodate only a limited number of presentations.
We kindly ask you to send us a list of participants also until the 14th February 2018 to us by mail to: japonica.creativa@gmail.com
We will provide you with bank account number after receiving the list of participants.
Payment deadline is 28th February 2018.
Should you have any question, please contact us.
We hope we can together make the Workshops a success again.
Yours faithfully,
students of the Department of Japanology
Students' Circle "Japonica Creativa"
Download:
Zaproszenie
招待
Invitation
List of participants (PESEL rubric needs to be filled only by Polish participants)
Application form